So what happens at night? That's when our bodies get a chance to do some housekeeping. We aren't putting food in. We aren't balancing on those small feet. We aren't attending to every sight, sound, and thought that arises. So the body gets to tend to the effects of what we've done during the day, it gets to clean up.
My usual schedule is an early evening meal (6:00 pm) and breakfast about 14 hours later (8:00 am). I love breakfast and eat according to my appetite and energy needs. You might say that my digestive system fasts between the evening meal and the first food in the morning. The earlier you eat in the evening, the longer the fast until break-fast.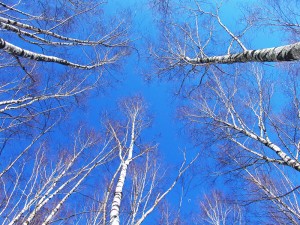 At least once a month, I extend my break-fast about six hours, eating dinner at 6pm, and not eating until lunch at noon the next day. Of course I drink plenty of water in the morning to help move things through my large intestine. I also take an anti-bacterial such as oregano oil (just a drop or two per instructions on bottle) so it can take on any parasites, viruses or undesirable bacterium awaiting my usual morning feeding.
As with any cleansing, I give this austerity to my body whenever I feel a little tired or whenever I've been exposed to more than the usual germs and stressful events such as a change in weather or during emotionally trying times. When I give my body a daily fast, my body is ready to put in extra effort when I enjoy foods or a schedule that stretch the limits of healthy functioning.
Happy self-care to you this winter season!
Cynthia
And if you're interested in learning a simple breathing practice that helps maintain health, come to my Breathing Workshop.