DIYWellbeing began as Cynthia Bretheim Massage Therapy and Holistic Health circa 1986.
I am a committed personal-evolution geek, absolutely voracious about ways to help health since I was a kid. That determination helped me overcome major health challenges and genetic predispositions, and I want you to have ways and moves that raise your shining delight and ease in living, whether breathing more freely or getting out of bed feeling relaxed and refreshed.
In addition to being nationally certified as a massage therapist and bodyworker for +26 years; I have a master-of-science degree in Applied Health and a bachelor-of-arts in physiology of psychology. But more than that, health is my passion through studies, retreats, research, and experience in Eden Energy Medicine, Gokhale Method posture, cranial nerves, Chinese Medicine, nutrition, meditation, yoga, and breathing science. I also spent four years as resident and staff at the Himalayan Institute studying and applying meditation, stress management, diet and nutrition, yoga, and breathing practices.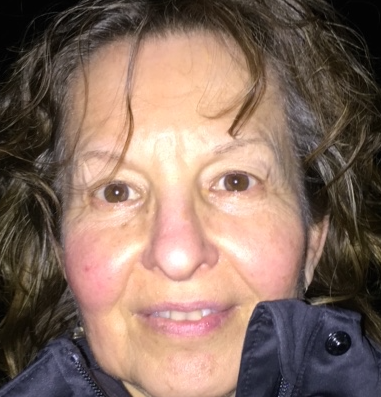 My Health Story
When I was 19, my life was good in general. I had a good job with potential for growth, a nice place to live, and a lovely young body. My doctors couldn't figure out what was wrong when I became so tired 12 hours of sleep wasn't enough. Doctors tried to help with a number of prescription meds that had really bad side effects. Eventually, I ended up in the hospital and was diagnosed with rheumatoid arthritis. I couldn't walk far without stopping to rest from the pain. My knee swelled and my left elbow wouldn't straighten. That was no way to live, so I had to find choices that would rewrite my health story.
My genetics didn't help–obesity, arthritis and diabetes runs in my family. Health status is due to 50% genetics and 50% lifestyle choices, according to my professors and common modern health indices. I was determined to make that 50% count, and my efforts paid off!!! Within a year, I was able to ride my bike and walk carefully without pain. My health has evolved over the decades, and so have my lifestyle choices. Today, I'm healthy and happy living life.  
I'm no genius. If my health could change that much, I hold a vision for everyone for health improvement over time. For ~thirty years I've helped hundreds of clients through health difficulties and pain to an easier, more loving relationship with their bodies. Along with that, I've helped people find just the right personal choices that help them shine.
It is my joy to share what I've learned that might help unravel your health issues using your everyday lifestyle habits, natural methods and the body's processes toward balance and healing. And a health path has to be just for you. There is no cookie-cutter path to health. That's why it's so frustrating to do it on your own. You have to 'do it yourself,' but it helps to have help from someone who's had to figure it out and who thrives on figuring it out.
Questions?  call or send an e-mail.