Therapeutic Massage and Bodywork
Do you have a stiff neck, hunched shoulders, or sore back? Sometimes, it's just helpful to get some help relaxing, turning inward rather than out toward the endless impersonal events going on in the world.
Relaxation helps you have presence of mind–at work, at home, at leisure. Relaxation also helps your immune system, your digestion, and your heart.  I help you tune in to you.
Questions? call 812.272.8188 or send me an e-mail.
30 minutes for $40
sixty minutes for $80
90 minutes of $120
She is simply very good at what she does. Her knowledge of anatomy is profound, and her intuitive sense is remarkable. She concentrates on the root causes of problems and pain, but her treatment of the symptoms along the way sure feels good. RR., 1999
Massage Benefits
increases circulation
slows breathing
equalizes blood pressure
enhances immunity by stimulating lymph flow
enhances your mood, releasing feel-good endorphins into your system
creates chemical changes that reduce pain and stress throughout the body. Cortisol, which is produced when you are stressed, is reduced after massage.
reduces anxiety and lessens depression
reduces withdrawal symptoms in adults trying to quit smoking
helps athletes of any level prepare for and recover from strenuous workouts
helps to decrease pain from fibromyalgia, migraines and recent surgery
Children who were massaged every day by their parents were more likely to stick to their medication and diet regimens, which helped reduce their blood glucose levels.  (So it might help you follow your inner wisdom too.)
You may even feel happier. Call to make an appointment 812.333.8858. Or email
Contact me to schedule an appointment.
What to expect during a massage/bodywork session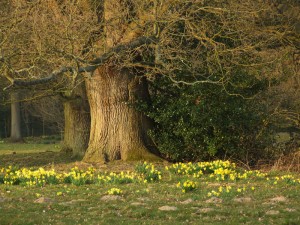 You will be asked to complete an intake form. I may check your posture, gait, and joint rotation.
You may leave your garments on or take them off as you prefer. A top sheet will assure modesty and comfort.
Confidentiality is a component of nationally certified massage and bodywork ethics.
I will stroke, knead, and press on your muscles. I will pick up your limbs and wobble them. I will put one hand here and another hand there and hold. I will rub and roll your tissue.
It is important that you let me know whenever  you feel uncomfortable for any reason. The better you feel, the easier it is for your body to release tension and let natural healing mechanisms do their work.
If you are out of touch with your body, you may become more aware of where the tension is. You may have a sweet reunion.
Get used to feeling good so you can feel good anytime.